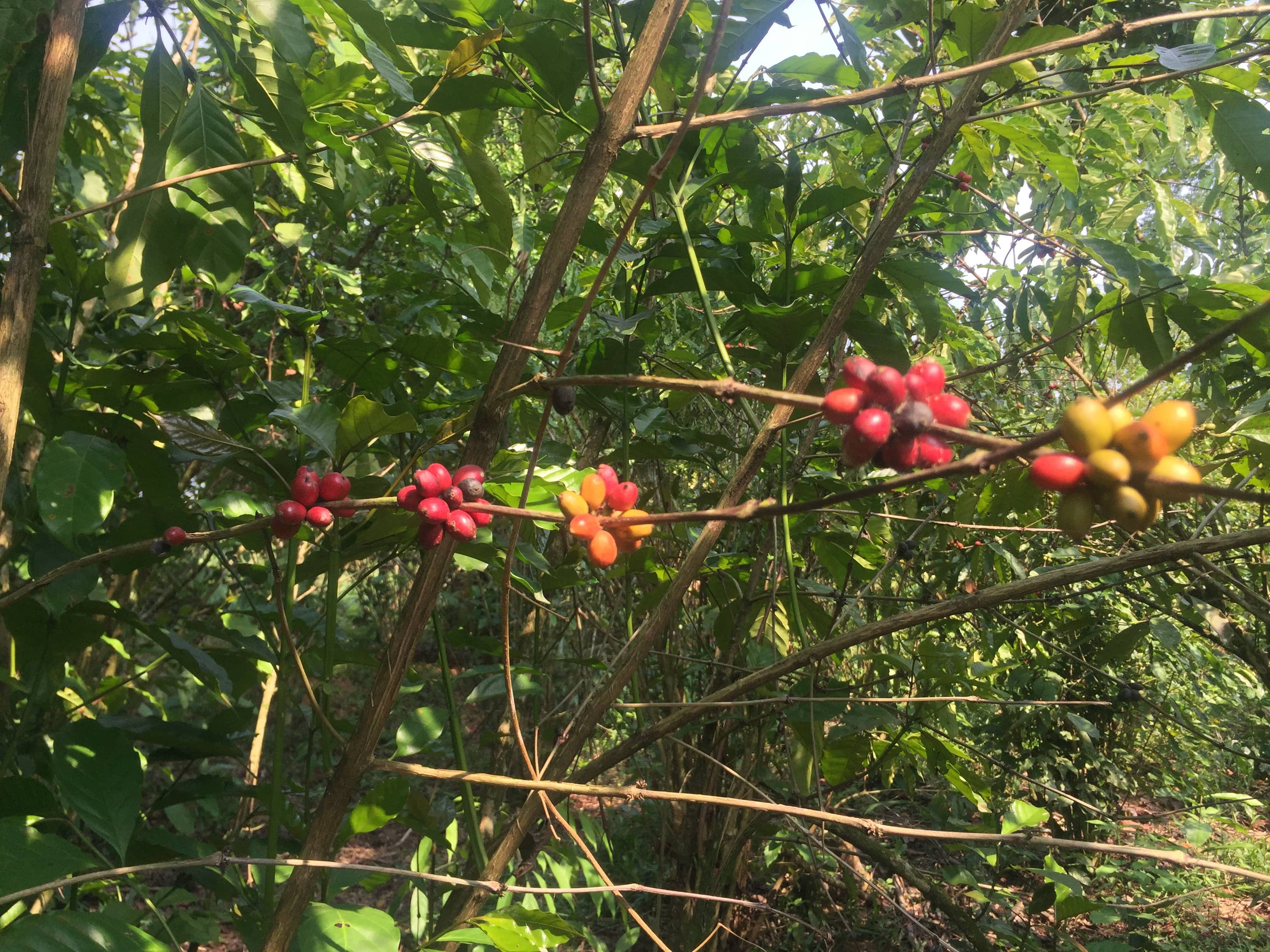 Nowhere on earth will you find biodiversity as rich as that in the Amazon region. A new generation of entrepreneurs is linking the wealth of the vulnerable rain forest to a good income for its inhabitants - without this being at the expense of nature. ASN Biodiversity Fund participates in an innovative investor that accelerates their growth: the Amazon Biodiversity Fund.
Tucupi, a sauce made from wild yellow manioc root, jambu leaf pasta, cupuaçu butter: the range of products offered by the Brazilian food brand Manioca sounds exotic. And not just to us, but also to many Brazilians who come across the jars and bottles in their supermarket. To them, it's a first introduction to the special herbs, fruits and vegetables that the Amazon has to offer.
Food brand for biodiversity
This surprise is also at the heart of the mission that Joanna Martins & Paulo dos Reis, founders of Manioca, are pursuing with their company: to introduce Brazil and the rest of the world to the wealth of flavors and aromas of the Amazon rainforest.
Not only does this increase the appreciation and respect for this unique rainforest region, it also offers the families who grow the ingredients, a better life by providing them with a fair price. And, just as important: everything Manioca processes stems from agroforestry. The vegetables, fruit and herbs are grown in harmony with nature so that Martins' food brand contributes to the biodiversity of the Amazon.
Amazon Biodiversity Fund
The Manioca company is currently accelerating its growth, thanks to an investment from the Amazon Biodiversity Fund, a fund in which ASN Biodiversity Fund also participates. Manioca is perfectly in line with the Amazon Biodiversity Fund's mission: to protect and improve both biodiversity and the livelihoods of the people who live and work in the vast but fragile Amazon region. The Amazon Biodiversity Fund (ABF) is a relatively new fund advised by Mirova Natural Capital.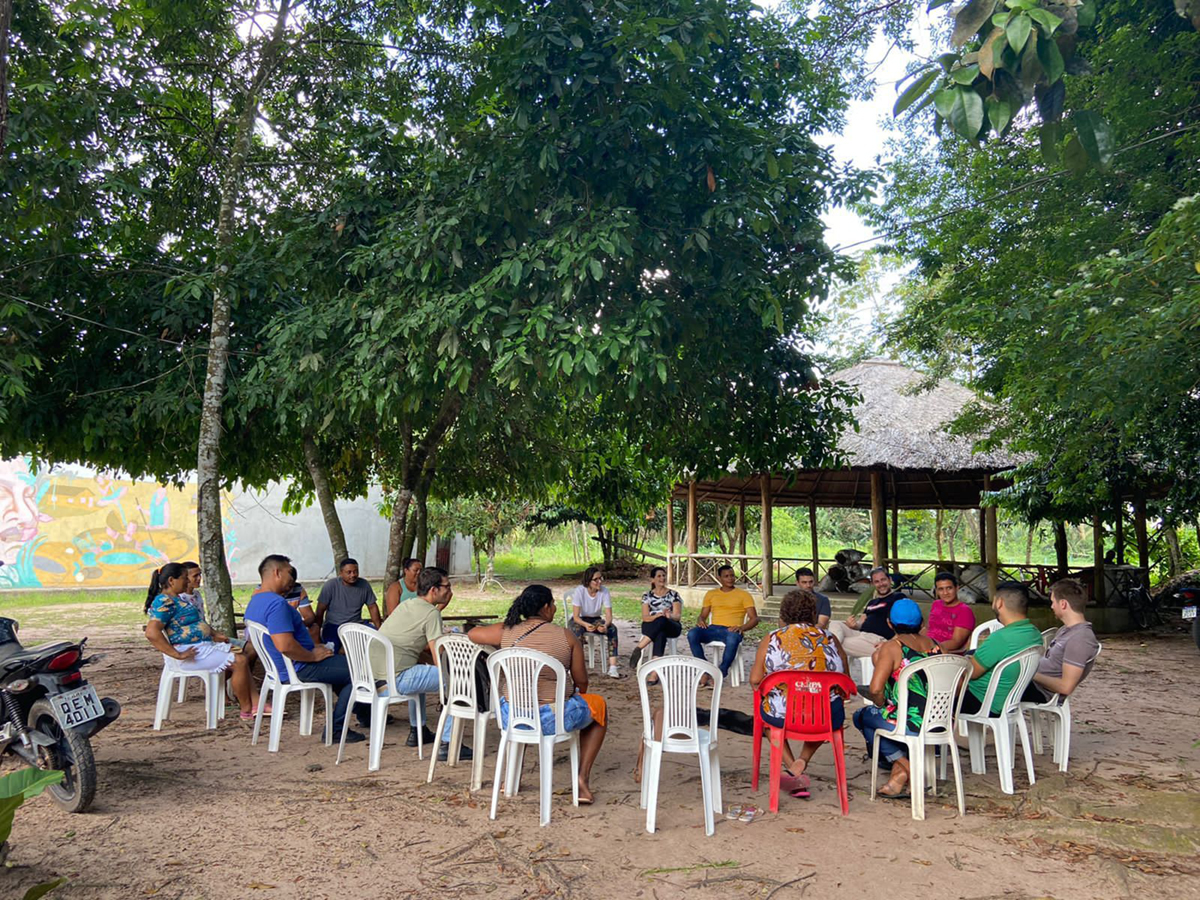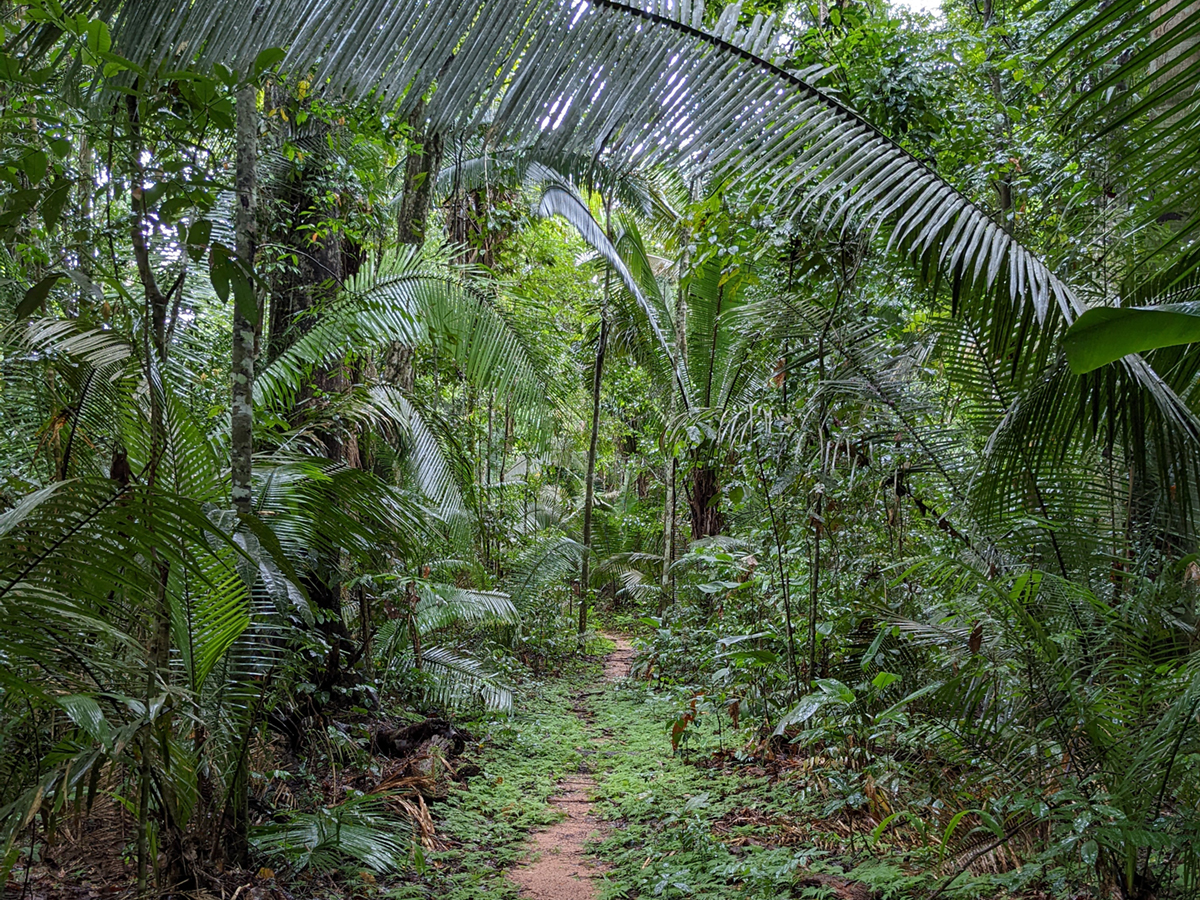 Innovation in natural capital
Vincent Gradt, CEO of Mirova UK Ltd: 'We are constantly looking for new, innovative ways to invest in natural capital. You have to take a very broad view in that: from rainforest to sustainable farmland and clean water. And as far as capital is concerned, there is still a lot to do in the Amazon: there is a funding gap, a lack of capital for the companies and projects that want to make a positive contribution to the environment and biodiversity through new business models.'
"They serve as examples of a new generation of companies at the heart of the Amazon bioeconomy"
His colleague and fund manager Nick Oakes is the creator and designer of the Amazon Fund. 'In terms of biodiversity, nothing in the world compares to the Amazon. Because two-thirds of it is in Brazil, we decided to focus our strategy on that country. With this fund, we select the companies that have the greatest impact on biodiversity, often through new business models, and want to accelerate their growth. They serve as examples of a new generation of companies at the heart of the Amazon bioeconomy.'
Impact from within
Oakes previously spent years working in Peru, Brazil and other Latin American countries. This provided him with a deep insight into the opportunities of investing in biodiversity on the continent. Deeper than he could have gathered from behind a desk in Europe.
Oakes has learned from experience that if you want to make an impact in Brazil, you have to do it from the inside. 'This can't be done with an international dollar fund, especially in the regions we focus on. A strictly European team won't get very far there: you have to speak the language, understand the culture, establish links with all the local players and also work with the local currency - the Brazilian Real.'
Startups and project financing
Since 2020, the fund's local team in Brazil have been selecting the companies and projects in which the fund can invest. These can be startups, cooperatives or project finance for NGOs or public-private partnerships.
'We provide capital to startups in their early phase and growth capital for the phase thereafter. To find these young companies, we keep in touch with business incubators, accelerators, developers & NGOs in Brazil, the organizations that support startups on their way to successful growth. But we don't have to go out very actively: we have more than enough applications.'
Building new markets
The amounts ABF invests is between 4 and 10 million Reais, which translates into about 700,000 euros to 1.7 million. Relatively modest sums, Oakes admits. 'On purpose. We really limit ourselves to the funding gap we are seeing, we want to maximize our value-add within the context of what other funders are already doing.'
"We're building a pipeline of scalable, biodiversity focused, nature-based disruptive opportunities"
The Amazon Biodiversity Fund's investments in the Amazon should add up to a fund size of 50 million euros by the end of 2022. Gradt: 'This size, modest as it may seem to some, does not mean that the impact will be limited. On the contrary: by jumping into the funding gap, we ensure that many more young companies get through the first phase and thus are ready for larger investments. As a matter of fact, we are creating the investment opportunities for tomorrow. I'd say we're building a pipeline of scalable, biodiversity focused, nature-based disruptive opportunities.'
Carbon-backed loans
The Amazon Biodiversity Fund wants to make a maximum impact by providing financing where other parties have not, or hardly, succeeded thus far. The existing financial instruments often make this difficult. Oakes explains. That's why his fund puts in place two innovative instruments: carbon backed notes and revenue based loans. 'This gives us the means to respond to market needs and maximise our impact.'
In a nature restoration project for instance, an investor like ABF can use the CO2 that is sequestered to generate a financial return: the emission removals / reductions are worth money and there's a market for them. 'Carbon credits are currently a strong currency and are expected to become more valuable in the years to come. In the meantime, we are getting better and better at estimating in advance the expected yield of carbon credits for each project, and the development of their value going forward.'
Native herbs as powder
With revenue-based loans, an investor does not demand a fixed interest payment, but a percentage of the future turnover instead. An example of a company taking out a revenue-based loan from the Amazon Fund is Horta da Terra. With his company, co-founder & CEO Bruno Kato supplies a series of specialty indigenous herbs & ingredients. As a powder, so that they can be easily used by consumers in shakes, for example, as well as to the food & beverage processing industry. The plants will be cultivated in a system known as syntropic farming: on very densely and diversely planted plots, and feeding on organic material released during pruning.
"It is also an important signal to the outside world that the natural Amazon is a rich source of prosperity and food"
Oakes: 'In doing this, Horta is truly a pioneer. They target indigenous species of herbs that have not been traded much before, but have growing demand in emerging markets. By freezing them immediately on the day of harvesting and processing them into powder, they get a much higher value.'
Horta works with two communities that will start to cultivate their land differently. 'They are incorporating old traditions and indigenous herbs and plants such as jambu and taioba into a new system that maximises biodiversity. It is also an important signal to the outside world that the natural Amazon is a rich source of prosperity and food'.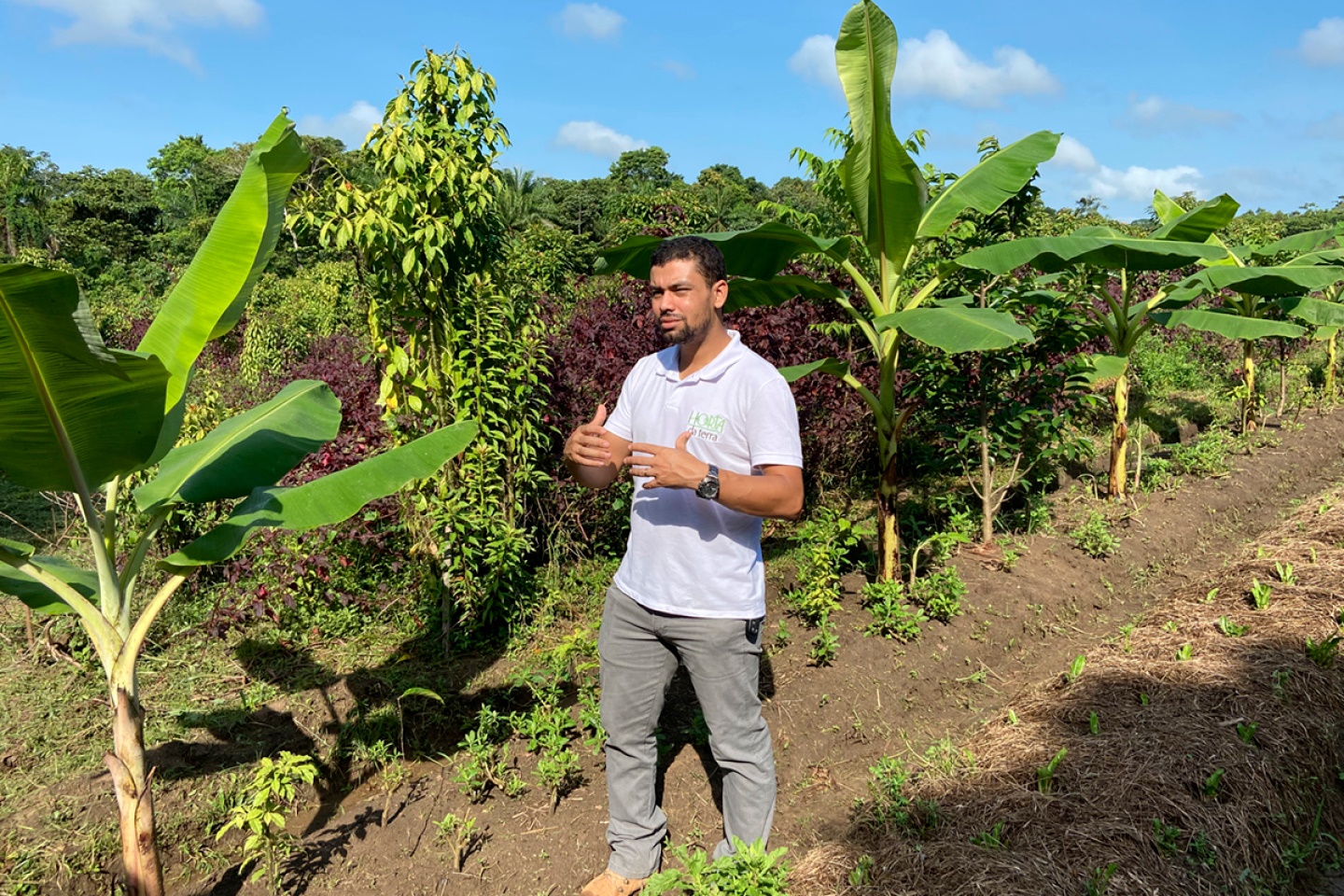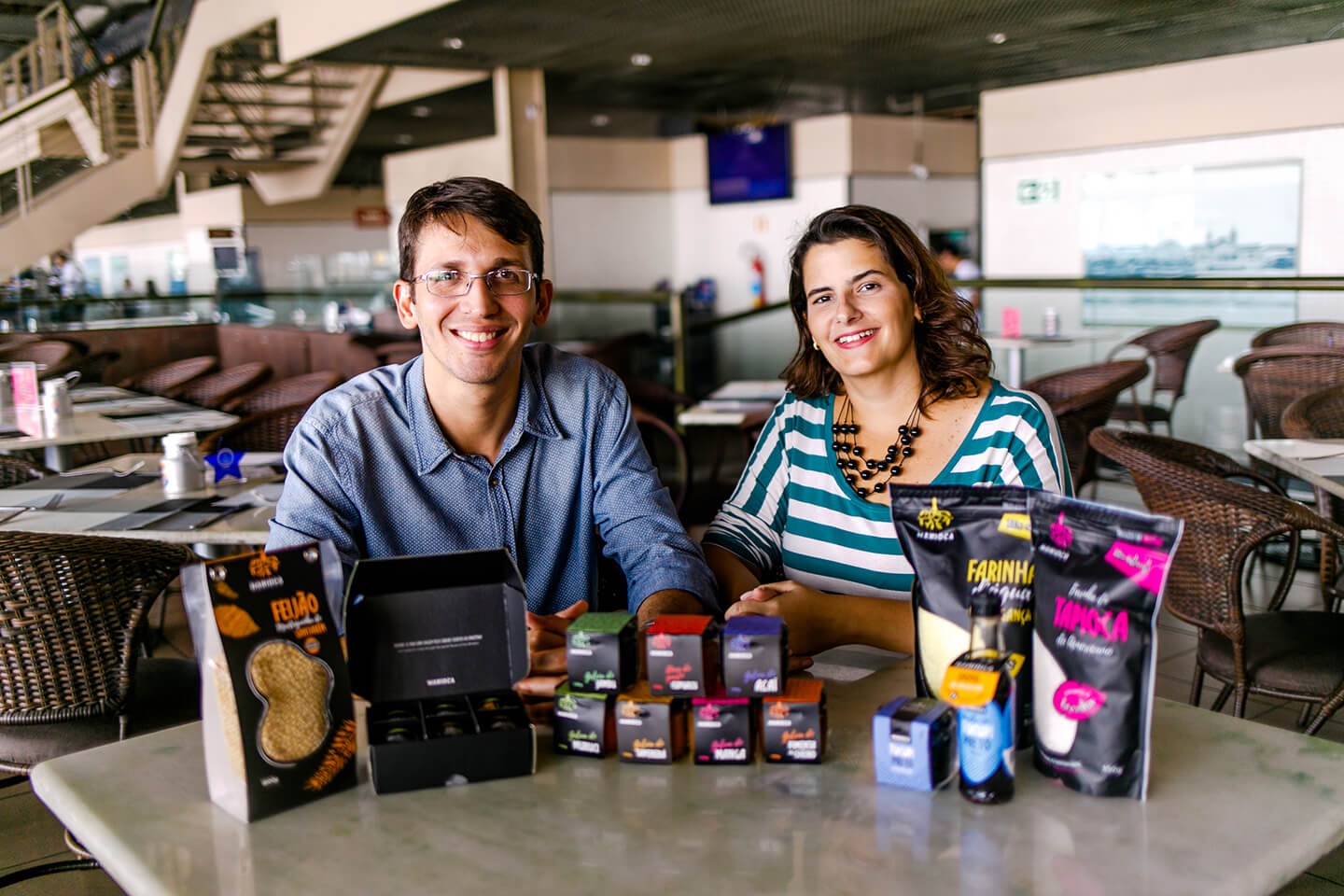 Joanna Martins & Paulo dos Reis
ASN Impact Investors
The Amazon Biodiversity Fund was set up with the International Centre for Tropical Agroforestry as cornerstone investor, with USAID (United States Agency for International Development) as a key development partner, and the risks are also partly covered by US Develpoment Finance Corporation. Gradt: 'The risks are largely covered, but we have a firm belief that what we do is not that risky, even though we are not immune to currency and political risks either.
The investment of ASN Biodiversiteitsfonds's commitment is an important milestone for the Amazon Fund. Gradt: 'ASN Impact Investors' fund focuses on private investors with biodiversity as its theme, which makes it really super innovative. We are really pleased that we are now also reaching out to small investors: one of our challenges is to make it clear to consumers what impact they are making with their choices. And that in the case of the Amazon this can be a very positive driver.'