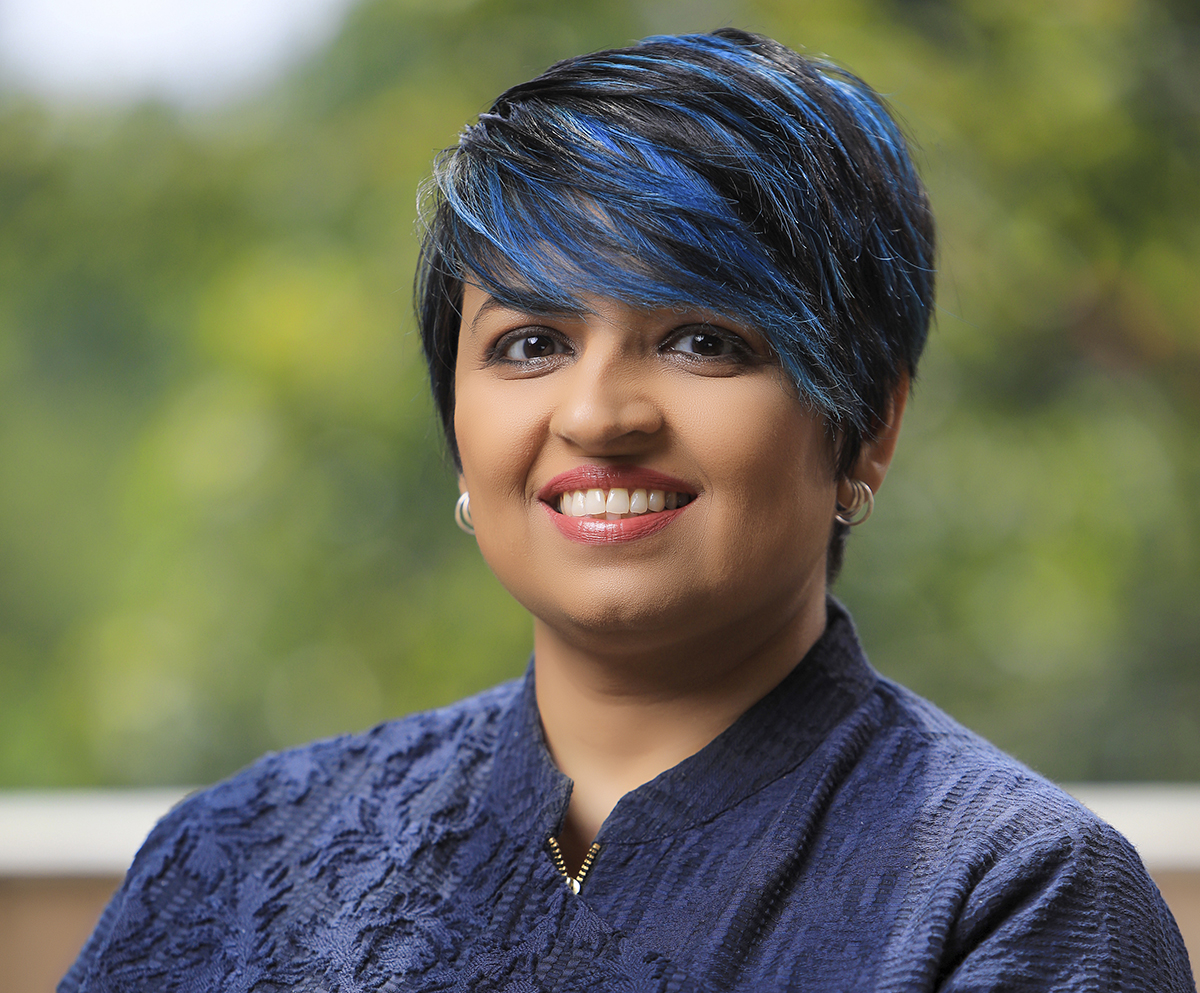 After building a career in the United States, Hardika Shah returned to her native India with a mission to help finance small business owners. With her bright blue hair, Shah has a mind of her own and knows how to make things happen. Now, thanks to her fintech company, Kinara Capital, hundreds of thousands of Indian entrepreneurs are growing their business and creating jobs for workers in local economies.
Polishing, chrome-plating, cutting and milling: KMB Metals does it all. The company is one of innumerable small metal processors in the South Indian state of Tamil Nadu, where it employs a handful of people. M Banu started the company back in 2016 with her husband and son, and has seen business take flight in recent years. Specifically, from the moment Banu got a loan for her family business.
Money for new machines
'Banks kept refusing us – they all wanted to see collateral and official documentation that I didn't have. Then, I heard about Kinara Capital. They were able to help us out and only needed some basic documentation: 'With two business loans of a combined INR 600,000 (just under 7,500 euros), Banu's company could purchase new machinery. That gave it wings: in the past three years, the metal processing company's sales have soared fivefold.
Banu is one of more than 40,000 entrepreneurs to receive a business loan from Kinara, after other lenders sent them away empty-handed. The problem, for most, is that they don't own a home or have other assets to provide as collateral. And while microfinance can be a good option for small outfits that banks won't touch, such loans don't stretch to five digits.
Missing middle
Banu and Kinara Capital's other clients are operating in what its 51-year-old founder Hardika Shah calls the 'missing middle': too big for the playground and too small for the big league. 'The standard microcredit model doesn't work for them, their lack of collateral sets alarm bells ringing for regular banks', Shah said in a recent interview. 'Instead of turning people away, financial institutions should be designing finance products with risk analyses tailored to these clients' needs and their potential. We're talking about a 300 billion dollar lending gap, according to World Bank estimates.'
'Instead of turning people away, financial institutions should be designing finance products with risk analyses tailored to these clients'needs. We're talking about a 300 billion dollar lending gap, according to World Bank estimates'
The difficulty, of course, is how do you assess the credit-worthiness of all those entrepreneurs with their small workshops and trading companies, and then figure out an interest rate? Shah has solved this puzzle, by taking modern technology from the world of fintech and combining it with personal customer service for entrepreneurs, provided in their local languages.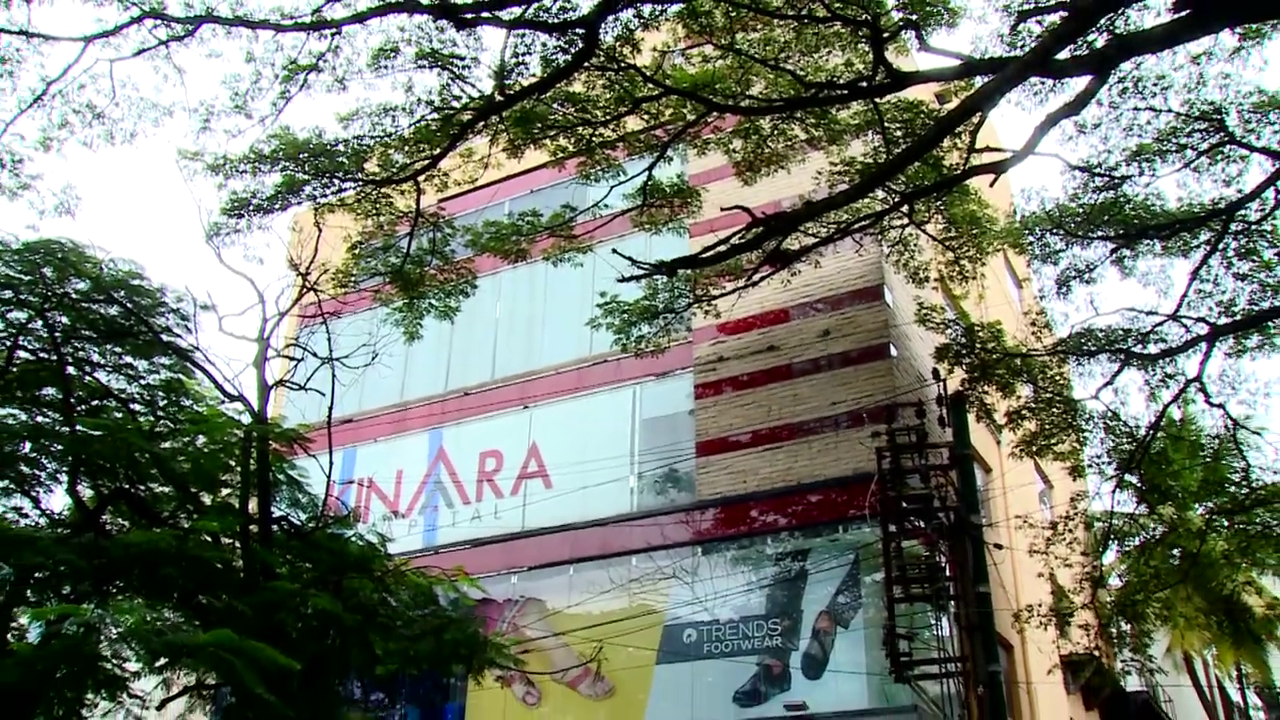 App and house calls
It starts with a simple 1-minute eligibility check that business owners can do on their via the company's myKinara app, on mobile or web. The entire process from loan application to approval and disbursement is possible digitally within 24-hours. Or, business owners can use to set up a loan request and then opt to talk to the call center or request an in-person visit from a Kinara field officer for personal support. 'Fast access to working capital is really essential if you've got a big order coming in and need the financing right now to purchase stock or buy a machine to do it. Most small businesses have limited cashflow so by offering a fast decision and disbursement, we are solving a major obstacle towards company growth,' says Shah.
Not all Indian entrepreneurs are as digitally savvy, however, so Kinara also employs over 1,000 people who pay house calls to offer help and advice. This team works out of more than 125 branches across six states in India, testifying to how strongly Kinara Capital has grown in its first ten years. Kinara hit profitability within 5 years of its inception proving a sustainable growth model rooted in social impact is possible. Today, the company has disbursed 400 million dollars across 75,000+ collateral-free business loans and is surging ahead on its mission of financial inclusion.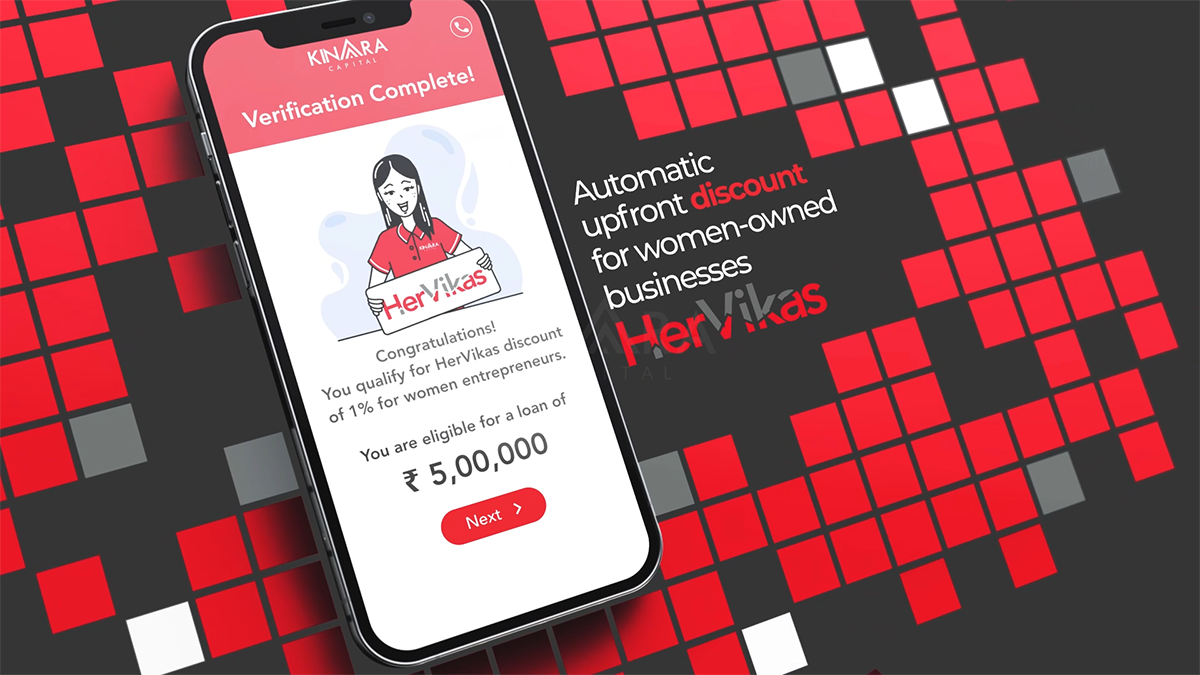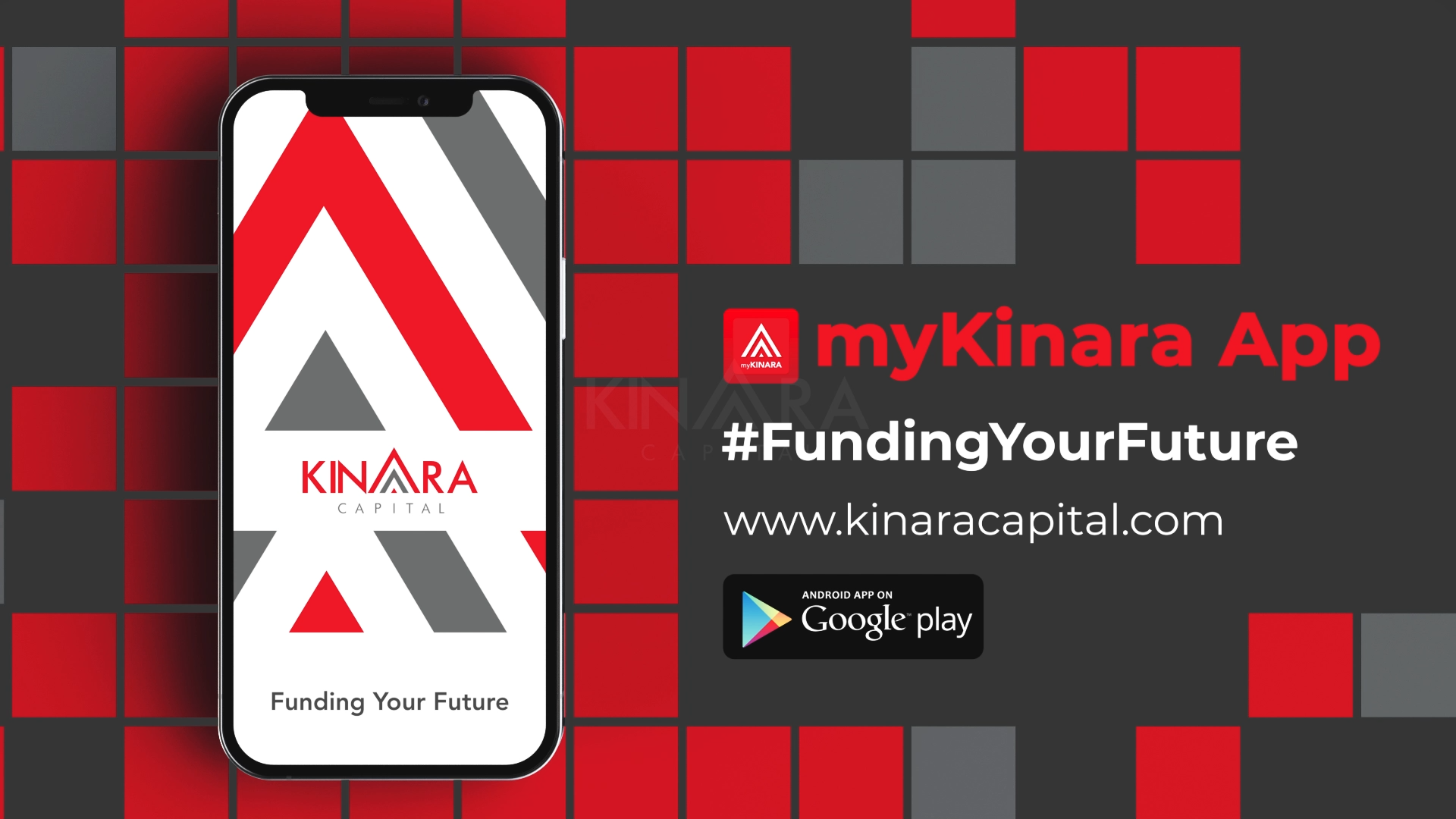 Data-based analysis
Kinara's success speaks to the tremendous demand for fast, flexible financing among MSMEs (Micro, Small and Medium Enterprises) in India. And that Shah's concept was spot-on. Working out how to finance small businesses with no collateral necessitated a novel and technologically advanced approach to assessing credit risk.
'The app, the house calls, it's all to gather the data needed for a good analysis. India is digitising too, obviously, and there's growing access to data, but a lot is not digital yet. Once we have all the information and an application is complete, our AI/ML based data-driven decisioning assesses several variables and provides a clear decision on loan amount, tenor and interest rate. Taking an automated approach towards loan decisioning also removes human bias from the loan approval process, an important step towards extending equitable treatment of women entrepreneurs, or anyone else who is often systemically marginalized."
Middle-class Mumbai family
It was in the United States that Shah developed her concept, where she worked as a management consultant for many years with Accenture and travelled the world to advise multinationals on million-dollar projects. Quite a contrast to the company she runs now – but then Shah, who is as tenacious as she is trailblazing, has quite an unusual background.
She grew up in Mumbai, in a family that was middle-class but far from average. Her parents married without their families' permission. Her father was blind yet managed to carve out an academic career as a political science professor. Her mother was the household's business brain. 'She was always busy building up her business, and I remember how incredibly difficult it was for her to get money for her ideas.' It was this, Shah says, that planted the seed for what would become Kinara Capital.
Study abroad
Equally unconventional was the Shahs' decision to send their daughter to an English-language school, considered more or less off-limits to the Indian middle class, especially for girls in her generation. Even more unusual was that her parents also helped Shah pursue her dream of studying for her undergrad studies in the United States. To make it happen, they had to sell their only asset - their flat in Mumbai - to pay for it. At 17, Shah left home for America. 'They broke cultural norms and conventions', Shah affirms. 'They liberated my younger sister and me from the limits that are imposed on so many girls in their development in India.'
After graduating with a degree in computer science, Shah joined the corporate world. In her decade away from India, the country was liberalizing and opening up to global companies, especially with technology. Shah went back for a visit: 'After all that time, and with a thriving middle class, I expected India to be different now with opportunities for all. However, my mother's struggle as a small business owner was still the reality for many and there just wasn't enough credit access for entrepreneurs. During my MBA, I was determined to research this problem and find a solution. I ran a pilot on the ground in India and that was the genesis of Kinara.'
Gaining trust
Shah came up with a responsible MSME lending model for entrepreneurs without collateral requirement and invited her classmates to invest. They started out with a pilot in India. This was so successful that Shah quit her high-paying American job and packed up for Bangalore.
With zero experience in the finance sector and despite Kinara being only her 'second job', Shah managed to get her new company up and running. Winning entrepreneurs over to her new financing model proved to be a breeze. Tougher was finding investors willing to back her fintech, for whom collateral-free business capital sounded like a losing proposition. Moreover, with no track record in finance and having been out of the country for 23 years, what could Shah know about lending to businesses in India?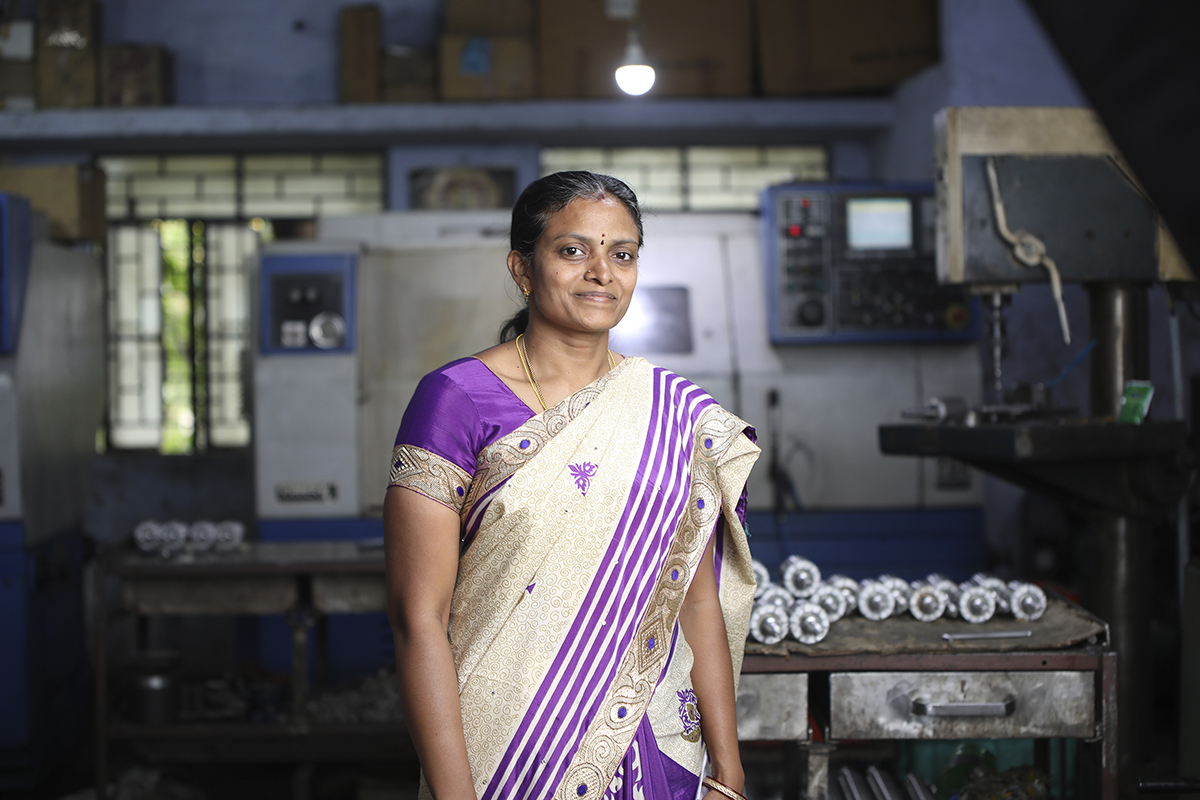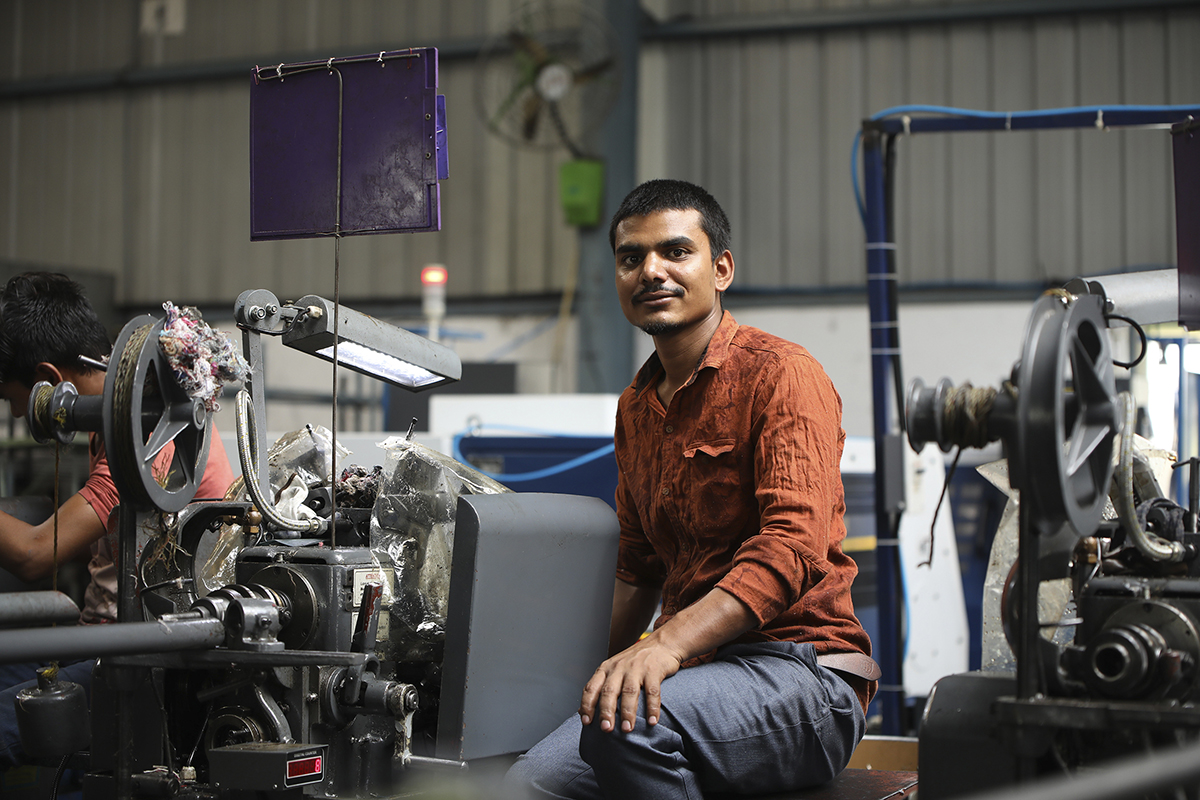 ASN Impact Investors invests
Among the first partners she convinced to come on board the new company were philanthropic organisations such as the Michael & Susan Dell Foundation (MSDF), endowed with the fortune Dell made from his computer company. OBut once Kinara Capital proved the viability of its model, and as it grew and began posting positive numbers, it also attracted investors looking for financial returns with social impact. That's because, unlike many other fast-growing fintechs, Kinara Capital is actually making a profit. 'That matters more to me than random growth because our priority is sustainable financial inclusion. Time and again, and especi-ally by surviving the pandemic and emerging profitable, we have provens that we took the right approach by. Now, we're focusing on sustainable growth.'
This past April, ASN Impact Investors participated in an investment round that raised a combined 50 million dollars to fund that further growth. This summer, Kinara Capital added 15 new branches bringing their total to 125 branches today serving over 100 cities in India. Shah has since announced plans to hire an additi-onal 700 people to enable this expansion, putting Kinara Capital on track to reach a total disbursement of 1 billion dollars and grow by 500% by the year 2025.
Discounts for women
With these funds, Shah will be able to help still more of the many small business owners that are such an important mainstay of India's economy. What is more, as a woman and daughter of a businesswoman, Shah has also made a special commitment to supporting female entrepreneurs like herself. Kinara Capital's HerVikas programme offers business loans exclusively to women. Women such as Banu of KMB Metals.
In India, as everywhere in the world, only a small percentage of investment capital goes to female entrepreneurs. Shah is determined to change that, and even offers women a discount on standard interest rates to encourage them to make the leap to greater financial independence. She describes it as part of an ongoing battle against the systemic sexism pervading the finance world – and she's proudly striding into the breach, armoured with her blue hair. 'Women need to own the room, in whatever way you are comfortable with. For me… it's the blue hair for now.'
Funding gap in India
India currently numbers over 60 million MSMEs, employing 120 million people and generating a combined 30 per cent of the country's GDP, and nearly 49 per cent of India's exports. And, 80% of these MSMEs have no access to formal credit, which means the only option left for many is borrowing from family or friends. Or from unregistered money lenders, at notoriously high interest rates. This is why private non-banking financial companies (NBFCs) such as Kinara Capital are important in the financial ecosystem.